SMTMATE ® :
Surface Mount Technology (SMT) component placement systems, commonly called pick-and-place machines, are robotics machines which are used to place surface-mount devices(SMDs) onto a printed circuit board(PCB). They are used for the high precious placing of a broad range of electronic components like capacitors, resistors, integrated circuits onto the PCBs which are in turn used in computer, consumer electronics as well as industrial, medical, automotive, military and telecommunications equipment.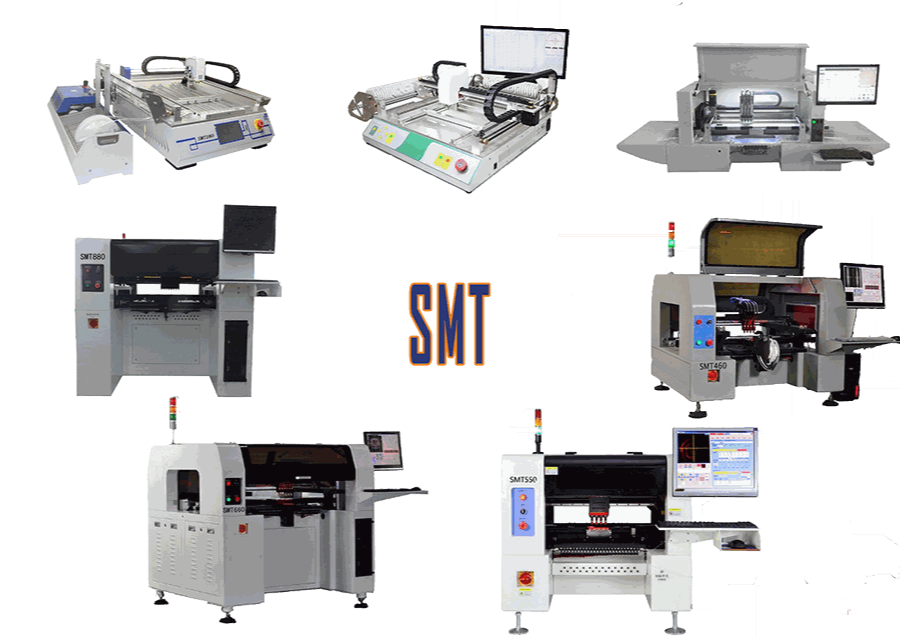 REFLOW OVEN:
A Reflow oven is a machine used primarily for reflow soldering of surface mount electronics components to the printed circuit boards (PCB). The oven contains multiple zones, which can be individually controlled for temperature. Generally, there are several heating zones followed by one or more cooling zones. The PCB moves through the oven on a conveyor belt, and is therefore subjected to a controlled time-temperature profile.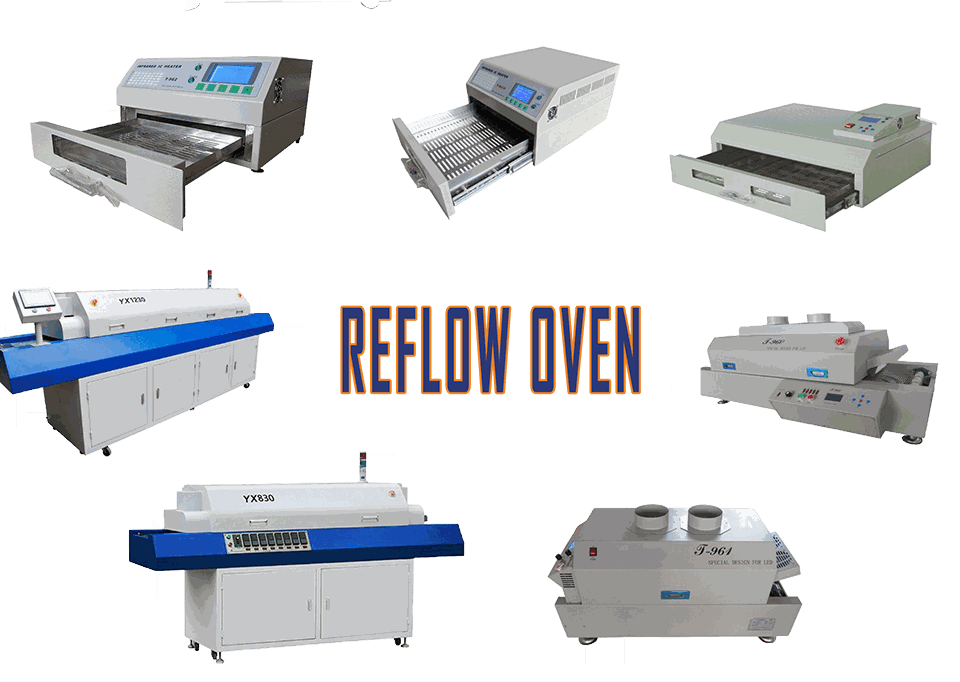 STENCIL PRINTER:

Stencil printing is the process of depositing solder paste on the printed circuit boards(PCB) to establish electrical connections. It is immediately followed by the component placement stage. The equipment and materials used in this stage are a stencil, solder paste, and a printer. The stencil printing function is achieved through a single material namely solder paste which consists of solder metal and flux. Paste also acts as an adhesive during component placement and solder reflow. In order to achieve this kind of a solder joint, the component needs to be in the right place, the right volume of solder paste needs to be applied, the paste needs to be applied, the paste needs to wet well on the board and component and there needs to be a residue that is either safe to leave on the board or one that can easily be cleaned.
CONVEYOR :
Mainly used for connection between SMT and AI production line, can be used for PCB between slow, detection testing, or electronic components manual plug-in.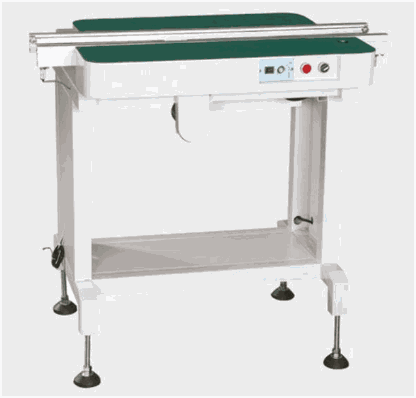 AUTOMATIC LOADER :
Automatic loader is used for SMT production line terminal, take back multifaceted PCB, After receiving the upper computer signal PCB is received and pushed into the rack at the same time.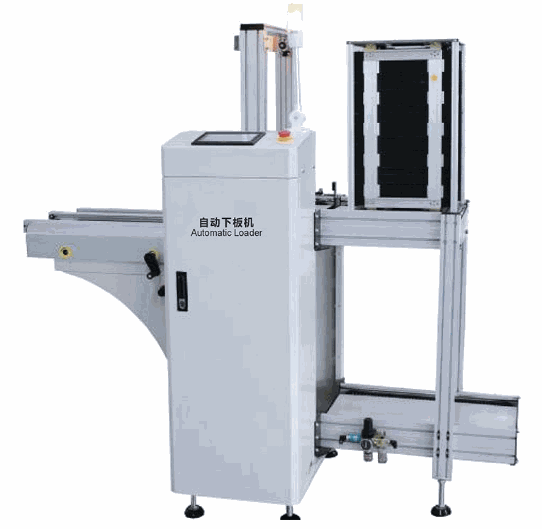 AUTOMATIC UNLOADER :
Automatic unloader is used for the starting end of the production line, transmitted multifaceted PCB, After receiving the lower computer signal PCB is transmitted from a rack.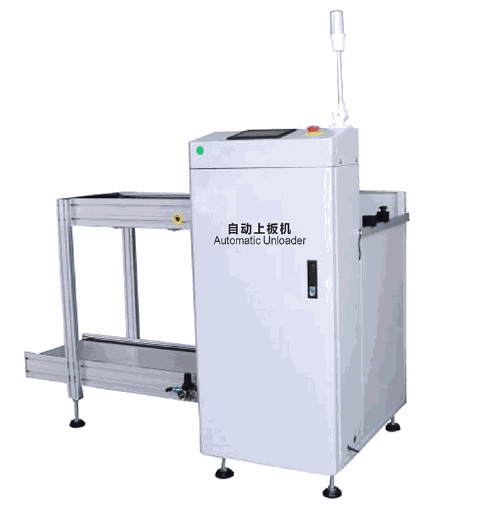 SOLDER PASTE MIXER :
Automatic Solder paste mixer YX500S makes solder paste move downward constantly through centrifugal force generated by revolution and cooperation with energy from rotation at 45-degree angle of the axis of revolution. Solder cream located in the tank bottom makes upward movement from the surrounding, which forms a tornado funnel-shaped stirring action, and it can stir, soften, and deform the solder cream with appropriate viscosity. Solder cream has a good wet ability, even diffusivity, excellent printing effect after mixing, which achieves the best welding performance when reflowing soldering.