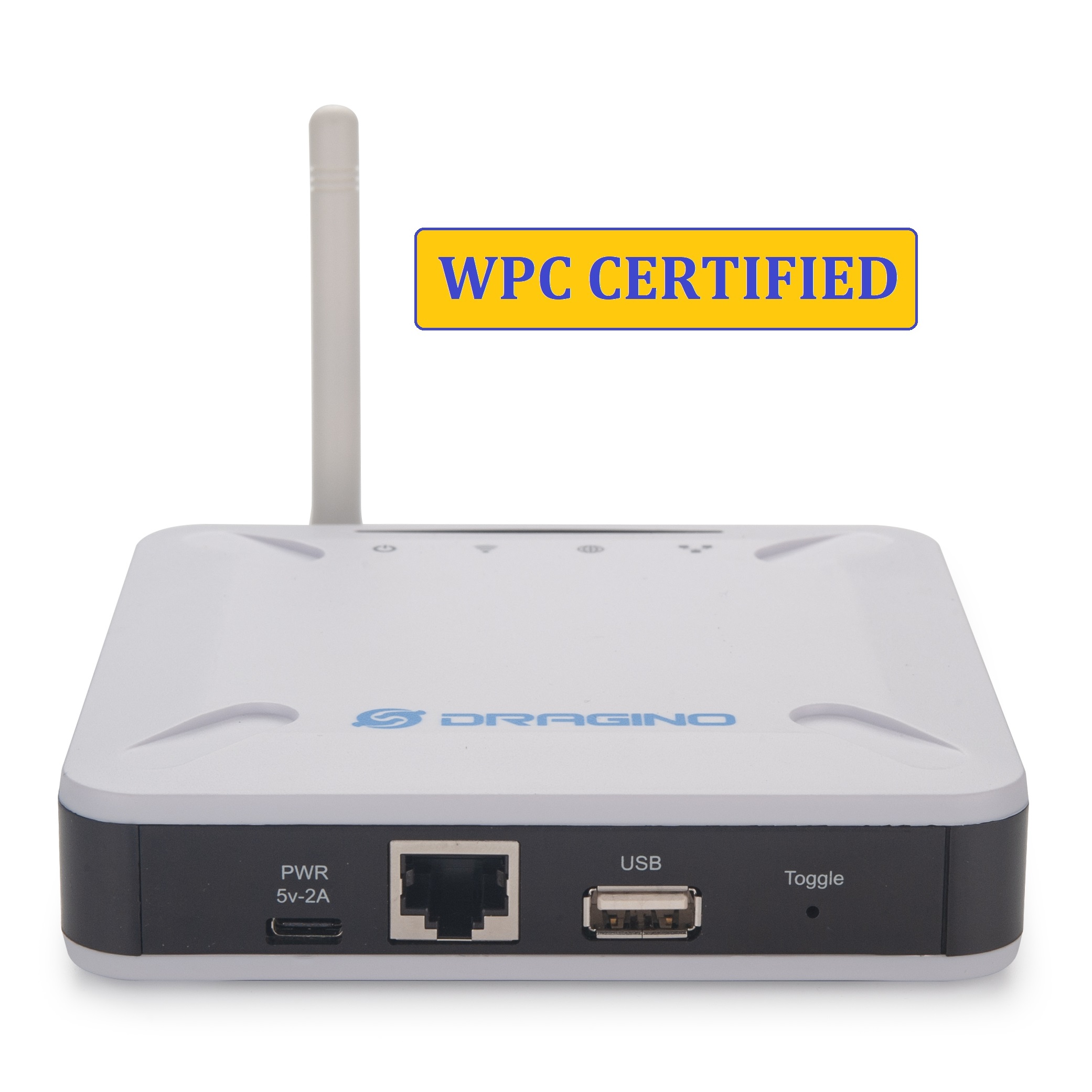 Qty
Unit Price
Ext. Price

1.0

19,440.00

 ₹

19,440.00

 ₹

20.0

17,280.00

 ₹

345,600.00

 ₹

50.0

16,200.00

 ₹

810,000.00

 ₹

100.0

15,120.00

 ₹

1,512,000.00

 ₹
The LPS8 is an open source  Gateway based on LoRaWAN®. It lets you bridge LoRa® wireless network to an IP network via WiFi or Ethernet. The LoRa® wireless allows users to send data and reach extremely long ranges at low data-rates.

The LPS8 uses Semtech packet forwarder and fully compatible with LoRaWAN® protocol. It includes a SX1308 LoRa® concentrator, which provide 10 programmable parallel demodulation paths.

LPS8 has pre-configured standard LoRaWAN® frequency bands to use for different countries.User can also customized the frequency bands to use in their own LoRa® network.
Specifications:
LoRa® Spec:
1 x SX1308 + 2 x 1257 LoRa® Tranceiver 
General Specification:
10M/100M RJ45 Ports x 1
1 x 2.4G WiFi (802.11 bgn)
1 x USB host port
Power Input via USB Type-C: 5V, 2A
Features:
Open Source OpenWrt system
Managed by Web GUI, SSH via LAN or WiFi
Emulates 49x LoRa® demodulators
LoRaWAN® Gateway
10 programmable parallel demodulation paths
Applications:
Smart Buildings & Home Automation
Logistics and Supply Chain Management
Smart Metering
Smart Agriculture
Smart Cities
Smart Factory