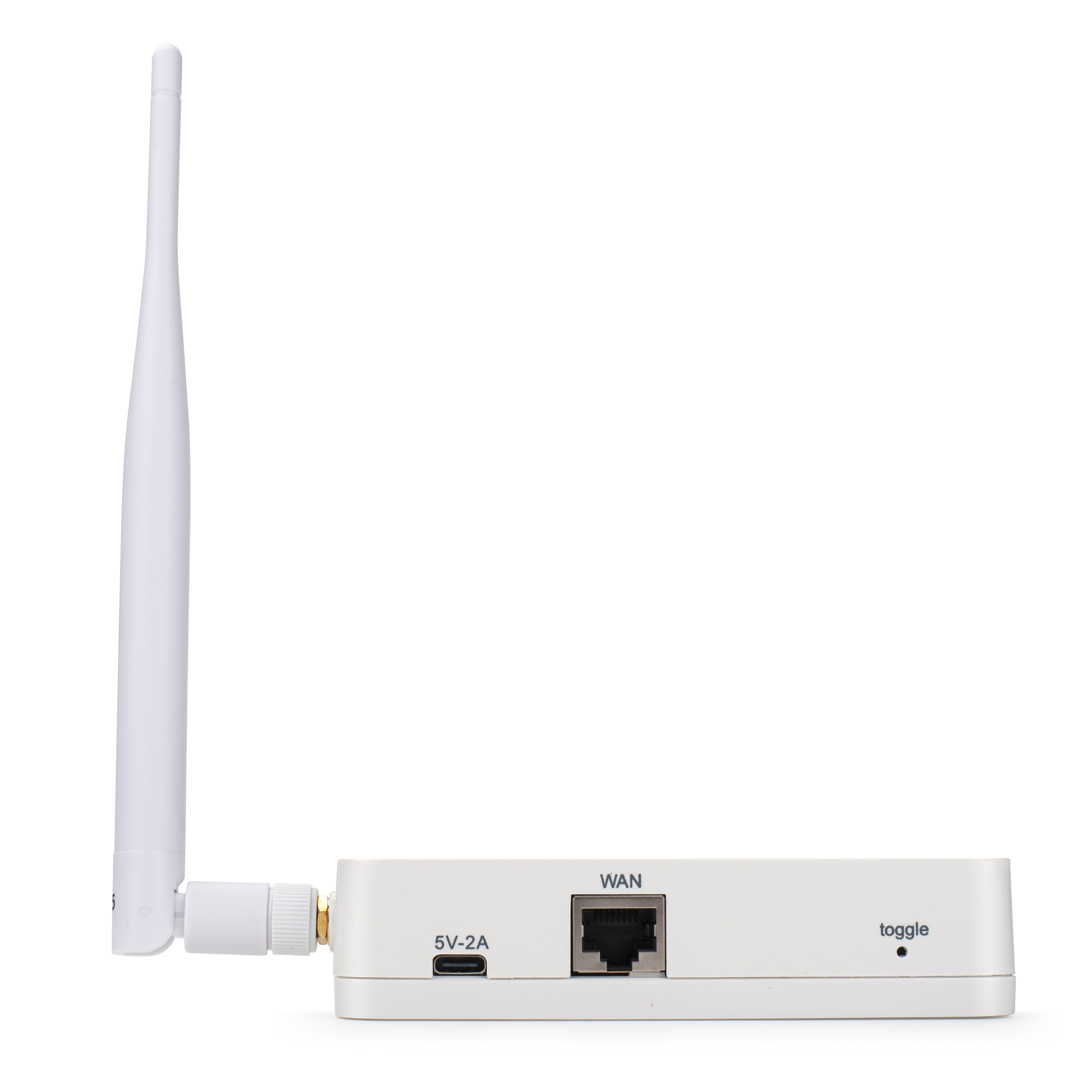 Qty
Unit Price
Ext. Price

1.0

20,700.00

 ₹

20,700.00

 ₹

20.0

18,400.00

 ₹

368,000.00

 ₹

50.0

17,250.00

 ₹

862,500.00

 ₹

100.0

16,100.00

 ₹

1,610,000.00

 ₹
The LIG16 is an open source Indoor Gateway LoRaWAN®. It lets you bridge LoRa® wireless network to an IP network via WiFi, Ethernet network. The LoRa® wireless allows users to send data and reach extremely long ranges at low data-rates.

The LIG16 uses Semtech packet forwarder and LoRaWAN® Station connection, it is fully compatible with LoRaWAN® protocol. It includes a SX1302 LoRa® concentrator, which is the new generation baseband LoRa® chip for gateway with lower current consumption and higher amount of traffic than preceding devices.

LIG16 has pre-configured standard LoRaWAN® frequency bands to use for different countries. User can also customize the frequency bands to use in their own LoRaWAN® network.

LIG16 can communicate with ABP LoRaWAN® end node without LoRaWAN® server. System integrator can use it to integrate with their existing IoT Service without set up own LoRaWAN® server or use 3rd party LoRaWAN® service.

LIG16 supports auto-provision for mass deployment and long term maintain. System integrator can easily change the configure remotely.


Dimensions and Weight:
Device:
Size:12.0 x 8.5 x 3.0 cm/pcs
Weight: 150g
Package:
Size: 21.5 x 10.0 x 5.0 mm/pcs
Weight: 360g
Features:
Open Source OpenWrt system
Managed by Web GUI, SSH or clound
LoRaWAN® Gateway
Auto Provision
Applications:
Smart Buildings & Home Automation
Logistics and Supply Chain Management
Smart Metering
Smart Agriculture
Smart Cities
Smart Factory
Specifications:
LoRa® Spec:
1 x SX1302 + 2 x 1250 LoRa® Tranceiver 
70 dB CW interferer rejection at 1 MHz offset
Up to -141 dBm sensitivity with SX1250 Tx/Rx front-end
125 kHz LoRa® reception with:


8 x 8 channels LoRa® packet detectors
8 x SF5-SF12 LoRa® demodulators
8 x SF5-SF10 LoRa® demodulators
125 /250 / 500 kHz LoRa® demodulator
General Specification:
10M/100M RJ45 Ports x 1
1 x 2.4G WiFi (802.11 bgn)
1 x USB host port
Power Input via USB Type-C: 5V, 2A