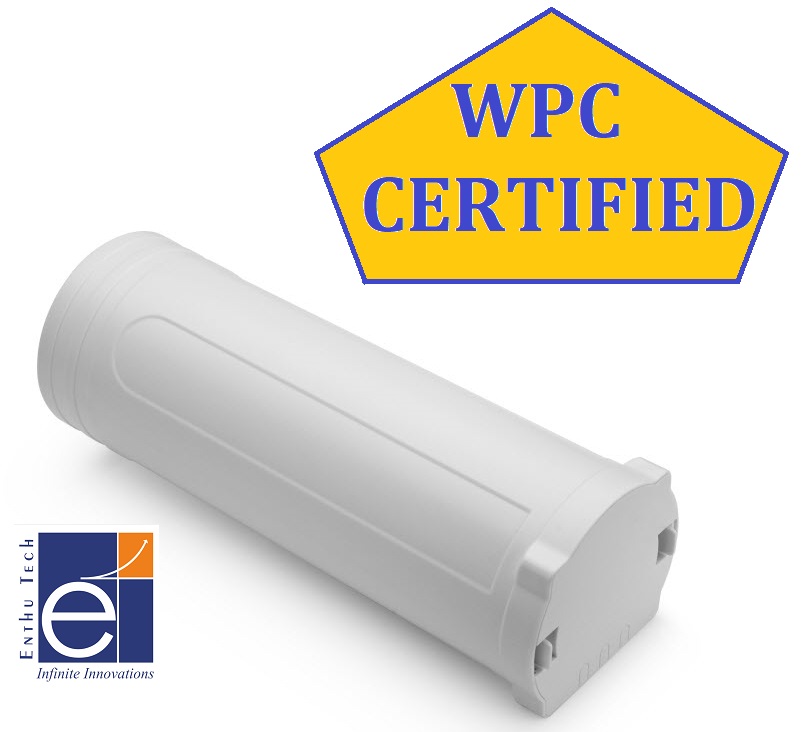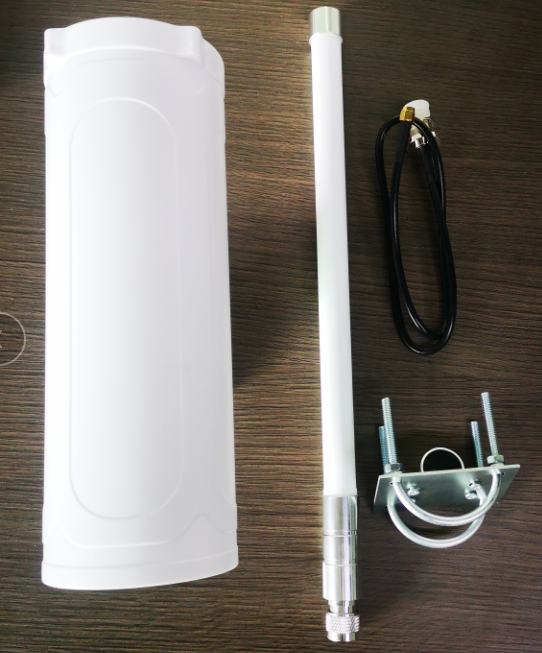 Multi channel Outdoor Gateway With 3G/4G for LoRaWAN® - DLOS8N EC25
---

After sale Technical Support available at
iotsupport@enthutech.in
Qty
Unit Price
Ext. Price

1.0

42,300.00

 ₹

42,300.00

 ₹

20.0

39,950.00

 ₹

799,000.00

 ₹

50.0

37,600.00

 ₹

1,880,000.00

 ₹

100.0

35,250.00

 ₹

3,525,000.00

 ₹
The DLOS8N is an open source outdoor LoRaWAN Gateway. It lets you bridge LoRa wireless network to an IP network via WiFi, Ethernet, 3G or 4G cellular. The LoRa wireless allows users to send data and reach extremely long ranges at low data-rates.
DLOS8N supports Semtech packet forwarder and LoRaWAN Station connection, it is fully compatible with LoRaWAN protocol. DLOS8N includes a SX1302 LoRaWAN concentrator.
DLOS8N has pre-configured standard LoRaWAN frequency bands to use for different countries.User can also customize the frequency bands to use in their own LoRaWAN network.
DLOS8N can communicate with ABP LoRaWAN end node without LoRaWAN server. System integrator can use it to integrate with their existing IoT Service without set up own LoRaWAN server or use 3rd party LoRaWAN service.
DLOS8N supports auto-provision for mass deployment and long term maintain. System intergrator can easily change the settings.
Dragino LoRa Gateway Selection Guide



Package Includes:
DLOS8N LoRaWAN Gateway x 1

Stick Antenna for LoRa RF part. Frequency is one of 470 or 868 or 915Mhz depends the model ordered

Packaging with environmental protection paper box
Dimension and weight:
Device Size: 26 x 9 x 8.5 cm

Weight: 450g

Package Size: 49 x 19.5 x 12 cm

Weight: 2.5kg
LoRa Spec: 
Up to -140 dBm sensitivity with SX1250 Tx/Rx front-end

70 dB CW interferer rejection at 1 MHz offset

Able to operate with negative SNR, CCR up to 9dB

Emulates 49 x LoRa demodulators and 1 x (G)FSK demodulator

Dual digital TX & RX radio front-end interfaces

10 programmable parallel demodulation paths

Dynamic data-rate (DDR) adaptation

True antenna diversity or simultaneous dual-band operation
 Interface: 
10M/100M RJ45 Ports x 1

WiFi : 802.11 b/g/n

LoRaWAN Wireless

Power Input: 12 ~ 24 V DC, 2 A

IEEE 802.3 af compliant PoE port (DC 37 ~ 57 v)

USB 2.0 host connector x 1

Mini-PCI E connector x 1

SX1302 + 2 x SX1250





Features:
Open Source Embedded Linux system

Managed by Web GUI, SSH via LAN or WiFi

Support Semtech UDP packet forwarder

Support LoRaWAN Station Connection 

Cellular Failover conntection(option)

Direct Communication to LoRaWAN ABP Node

LoRaWAN packet filtering

Far seeing LED indicator

Built-in GPS module for location & timing

External fiber glass antenna

Auto-Provision

Remote Monitoring

802.3af PoE

IP65

Lighting Protection

Power Consumption:12v ,300-500mA
Applications:
Smart Buildings & Home Automation

Logistics and Supply Chain Management

Smart Metering

Smart Agriculture

Smart Cities

Smart Factory